are made of special calendered plastic fabric with an intermediate layer of nylon that gives high impact resistance and great rigidity to guarantee maximum set-up. The floats are not glued but are electro-welded with high-frequency technology to give high seal guarantee. The float also has a double security chamber. The valves are equipped with double cap and quick deflation.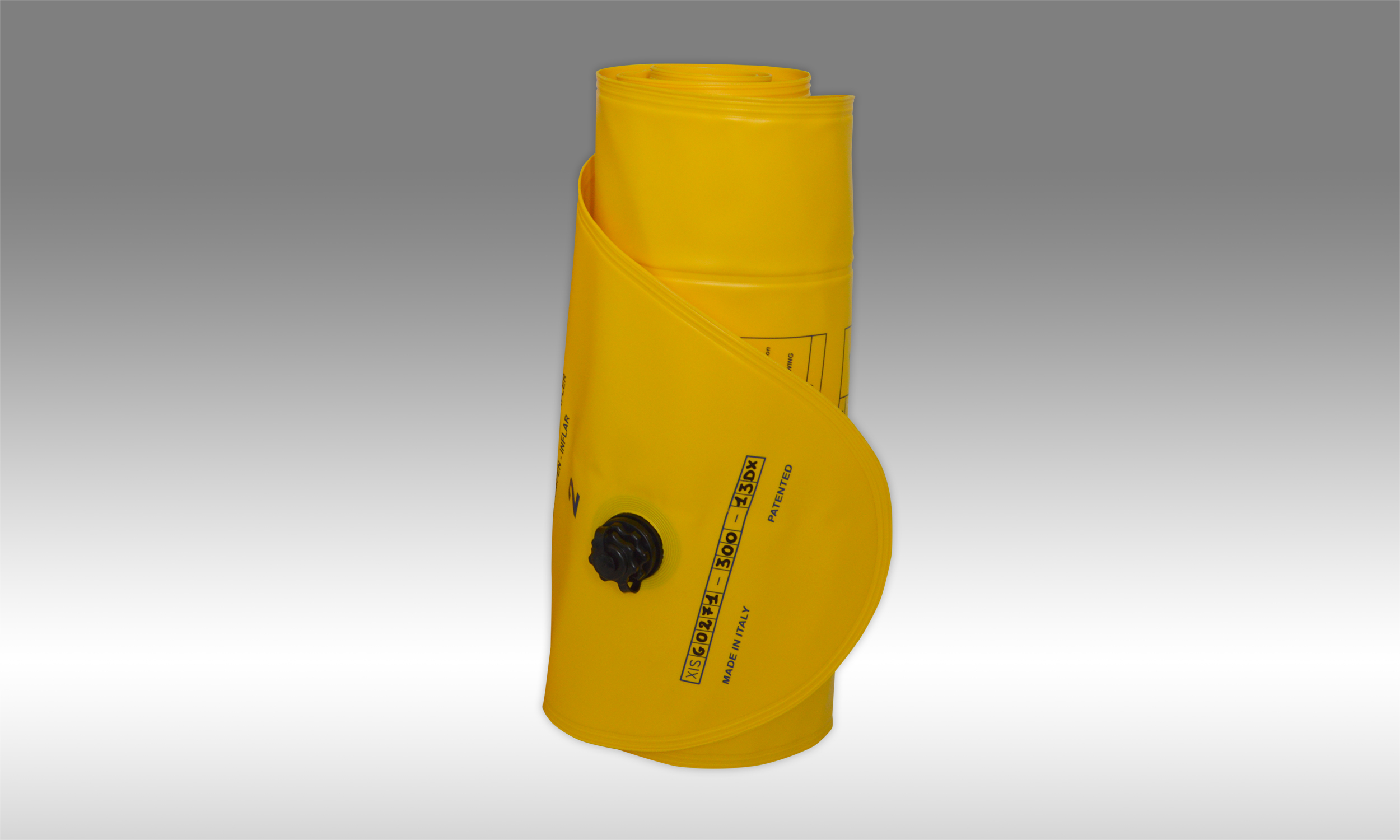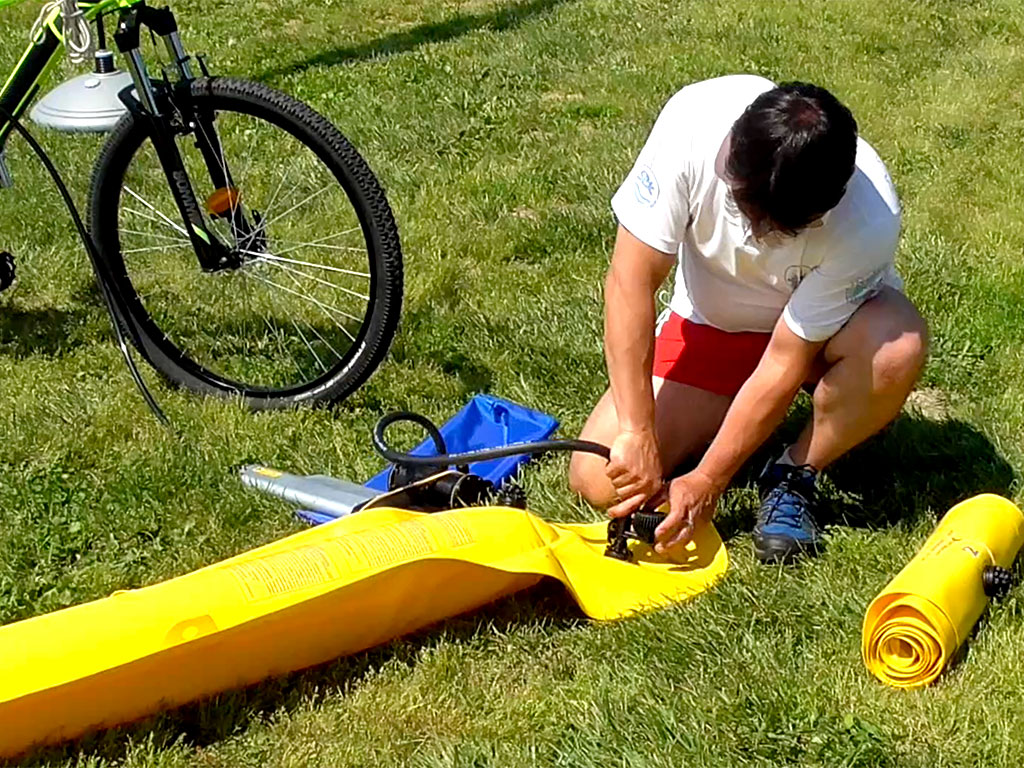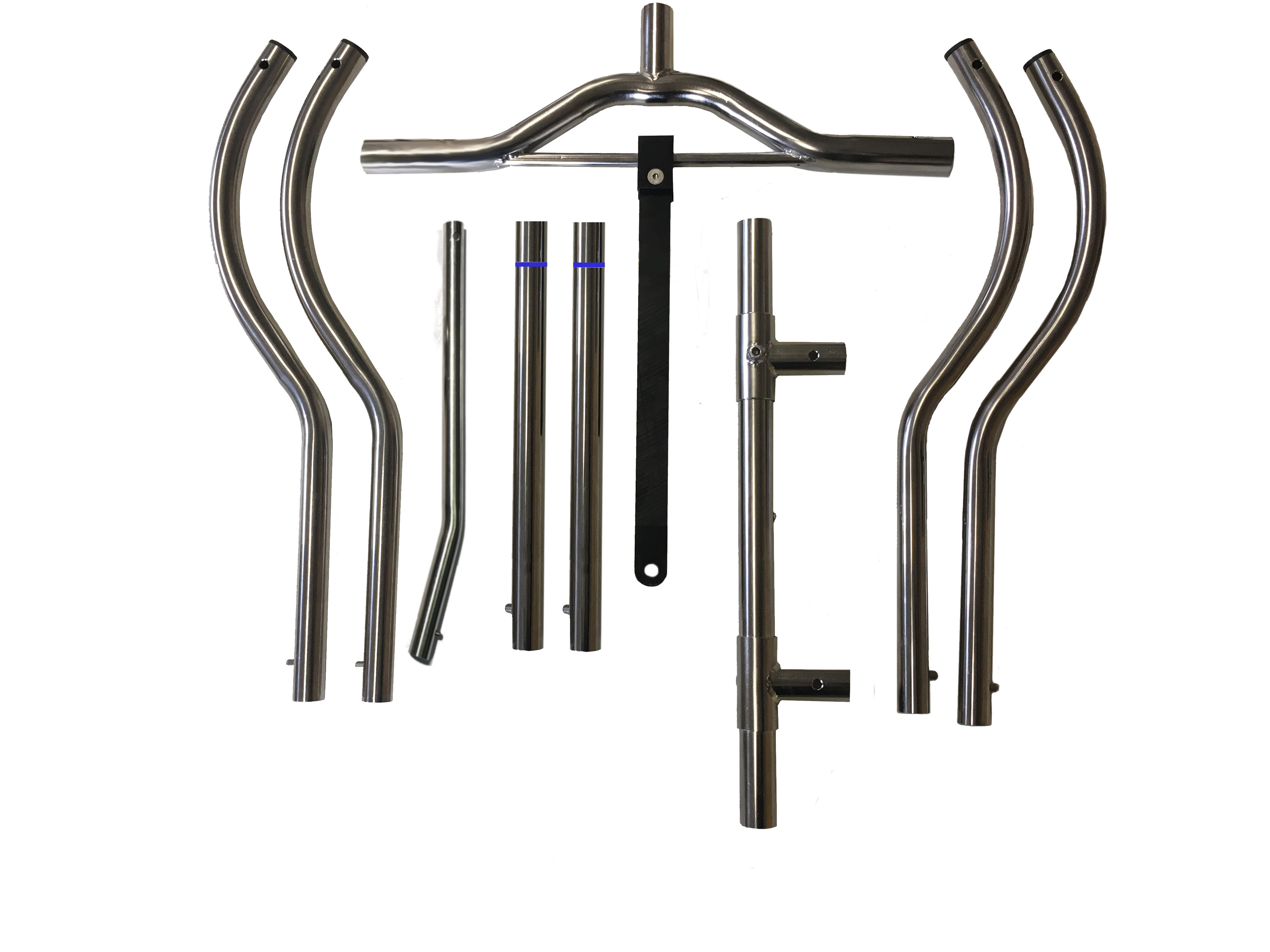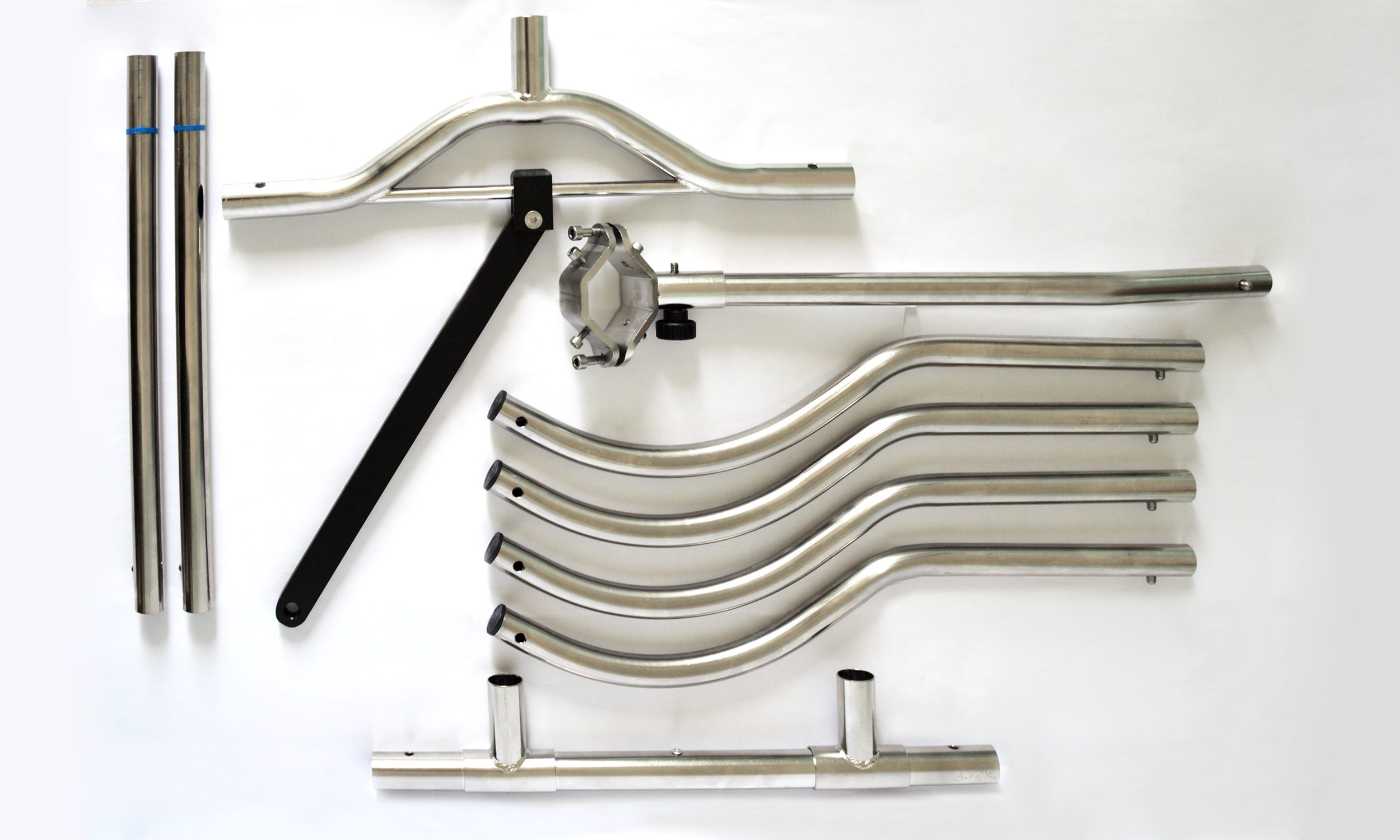 the structure of the Kit has been realized with interlocking pipes of easy assembly in AISI 316 steel that guarantees maximum stability and shock absorption in the event of impacts and anomalous waves.
made of aluminum and treated in anodic to ensure corrosion resistance in sea water. These bindings will be placed on the frame of your bicycle without compromising the classic use. Upon completion, three series of shims (semi-bushes) in blue plastic are supplied with different diameters that allow the correct adaptation to the different sizes of the tubes of the bicycle frame.