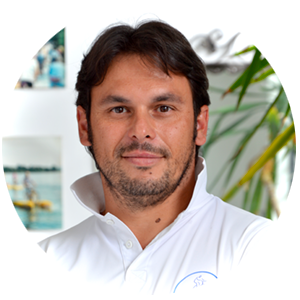 Gabriele Perotti
Administration and Sales Manager

Gabriele is the mind, the heart, and perhaps even the lungs of SBK Engineering. Anatomical parallels aside, he is dealing with every aspect of administrative and commercial dept., preciously advising also in matter of product development. In company they say: if Gabriele did not exist, he had to be invented.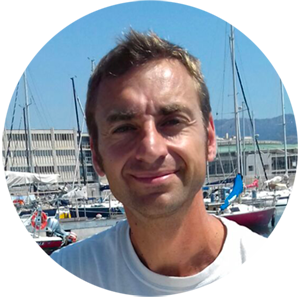 Dario Tipa
Business Department Manager

Administrative consulting is his daily bread. Within SBK Engineering he analyzes data and strategies. Extremely serious at work, a great joker in private life.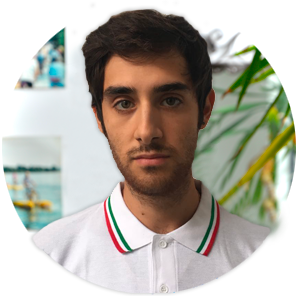 Riccardo Siviero
Production Department Manager

His key-words are enthusiasm and tenacity. His father Roberto was the creator of the Shuttle Bike Kit, he knows all the secrets of its production. He represents the link between the management and the artisan workshop where our kit is realized with care and attention.

SHUTTLE BIKE KIT® is manufactured by SBK Engineering Srl in Vigevano (PV), originally designed by Roberto Siviero. High quality raw materials are carefully selected to provide the utmost in terms of performance and reliability. It is crafted with craftsmanship, cared for in every detail by qualified personnel, up to the scrupulous final tests.
The design of SHUTTLE BIKE KIT® has followed a complex development path during which all possible aspects of navigation, stability and maneuverability have been taken into account in order to guarantee the total safety of users. The result is a high-tech engineering solution, the only one that can turn a standard bicycle into a water bike.