Shuttle Bike Kit®
The entire kit is packed in a standard easy-to-carry backpack, that contains all needed items.
In few minutes you can assemble your SHUTTLE BIKE: just a few simple moves to start pedaling on the water!
Along with each kit you will receive your warranty certificate.
THE BIKE IS NOT INCLUDED
BACKPACK CONTENTS
Dual-chamber inflatable pontoons. - 2800 mm standard version - 3000 mm EVO version
Frame in stainless steel (9 pieces).
Rear stems.
Bushes for different types of chassis.
Roller body.
Flexible cable.
Propulsion unit.
Pump and pressure gauge.
Assembling in less than 10 minutes, no need of keys or other tools.
Disassemble the bicycle from the kit will take less than one minute.
Possibility to take advantage of all the speed offered by the bicycle.
Propulsion by quick-coupling propeller with hinged rudder for low backdrops.
Front wheel drive (bow). Great maneuverability.
Ability to traverse currents and cross over water jumps.
High levels of security and stability even in the case of waves and water flows.
Easy to ride on the bike after diving into the water.
Fixed clamps adaptable to each frame without spoiling the paintwork.
Stainless steel support structure; anodized aluminum alloy supports; helix and other parts in techno-polymer.
Transmission systems designed as "long life lubrication".
The roller is able to work even with very carved tires.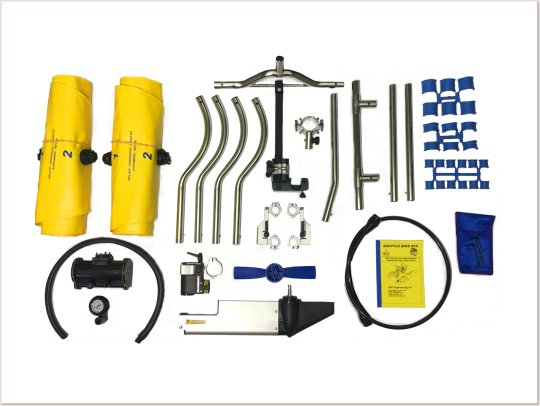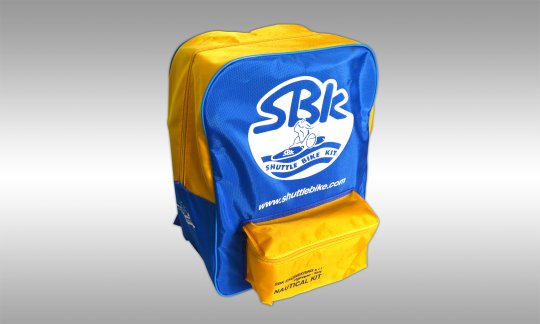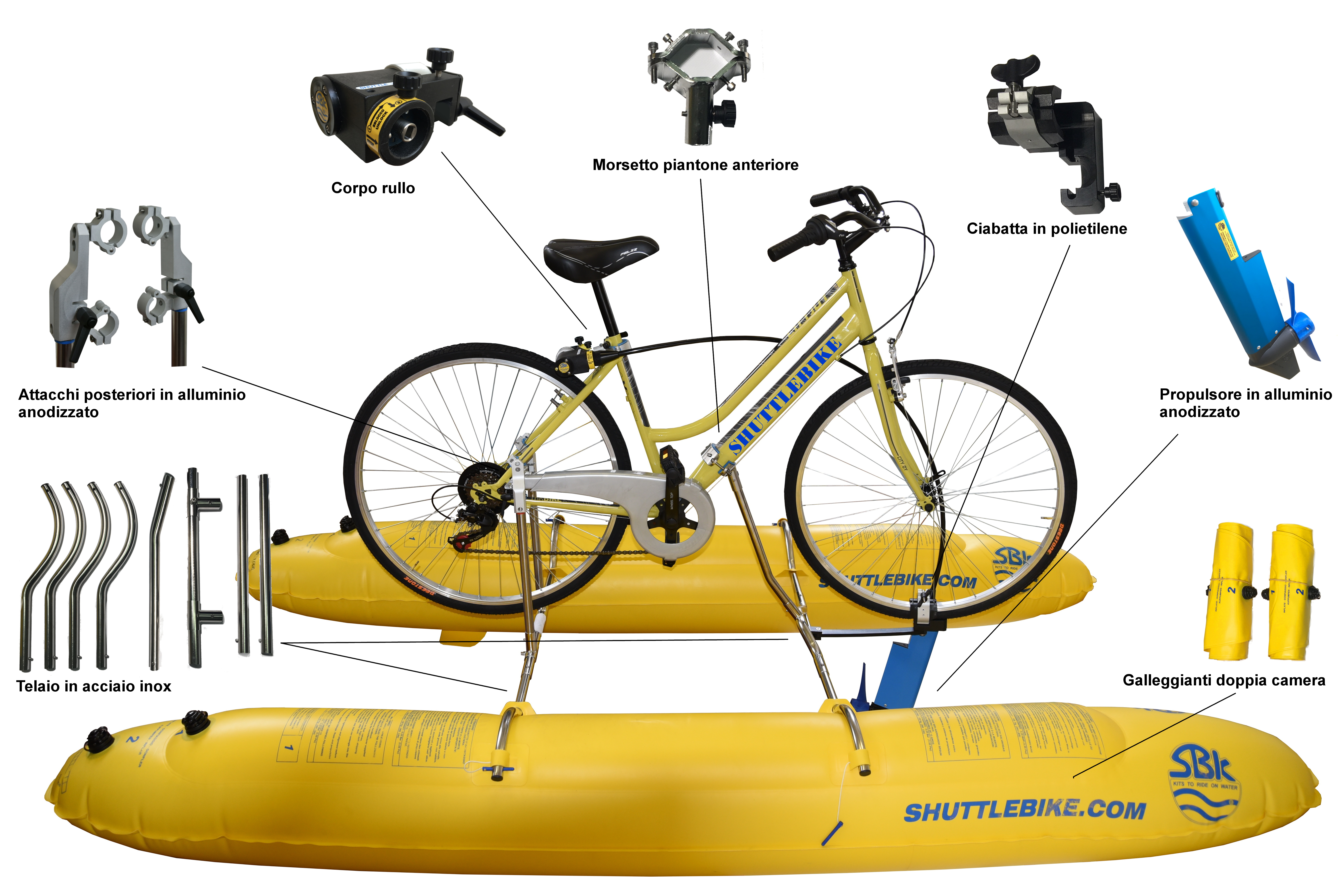 EVO 2.0 KIT
FEATURES
Dual air chambers inflatable pontoons 300 cm made by reinforced polyurethane
Increased thickness stainless steel INOX back support (INTERCONNECTION)
Rudder with aluminum reinforced cap
Optimized connections on body roller and propulsion unit
Natural grey color anodized